Cutco defines me.
Vector Marketing and Cutco Cutlery have become a part of who I am. People know me as the knife girl, as the person who provides them with the best knives they've ever owned, and as a welcoming individual who they can openly connect with about any of their needs or concerns. Cutco defines me.
Cutco has shaped me into the person I am today. It has made me approachable, positive, outgoing, sociable, friendly, open-minded and so much more. The skills and experiences I have had the pleasure of gaining and experiencing are more than the average person would be able to acquire in a lifetime of hard work. And
selling Cutco
is fun, it's not work! Cutco defines me.
My life is now shaped around Cutco. It is always one of my go to conversation topics when I am networking with a new friend. And when Cutco is not the point of conversation, it somehow happens to slip off my tongue in the most natural way. Cutco is apart of me. Cutco defines me.
Selling Cutco is a great pleasure, not only to me, but also to my customers. The joy I have the honour of witnessing is incredible. The enchantment illuminating from my customers' faces as they slice with the slicer or trim with the trimmer for the first time is a truly remarkable experience. Receiving testimonies and thank you emails from past customers thanking me for providing them with a life-changing product is phenomenal. Cutco defines me.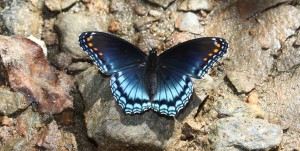 Working with Vector Marketing and selling Cutco Cutlery is an honourable opportunity. The company changes
average people
into awesome, amazing, talented people. They've taught me to become an incredible individual, like a caterpillar becoming a butterfly. The extraordinary person is always there, sometimes we just need a little encouragement to spread our wings and fly.
Without Cutco I would not be the person I am today. I'd still be a caterpillar. Cutco defines me.